The lovers' month is upon us; surely you are already thinking about where to go and what to do with the person you love the most. That is why you have to spend the Valentines in Riviera Nayarit at the best love spots with your beloved one.
The beach makes you fall in love thanks to its colorful sunsets and the tranquility that inspires. Listening to the sea waves' sound now, imagine discovering places and spots with so much magic and romance this Valentines in Riviera Nayarit. You are about to find them!
First things first, choose an all-inclusive adults-only resort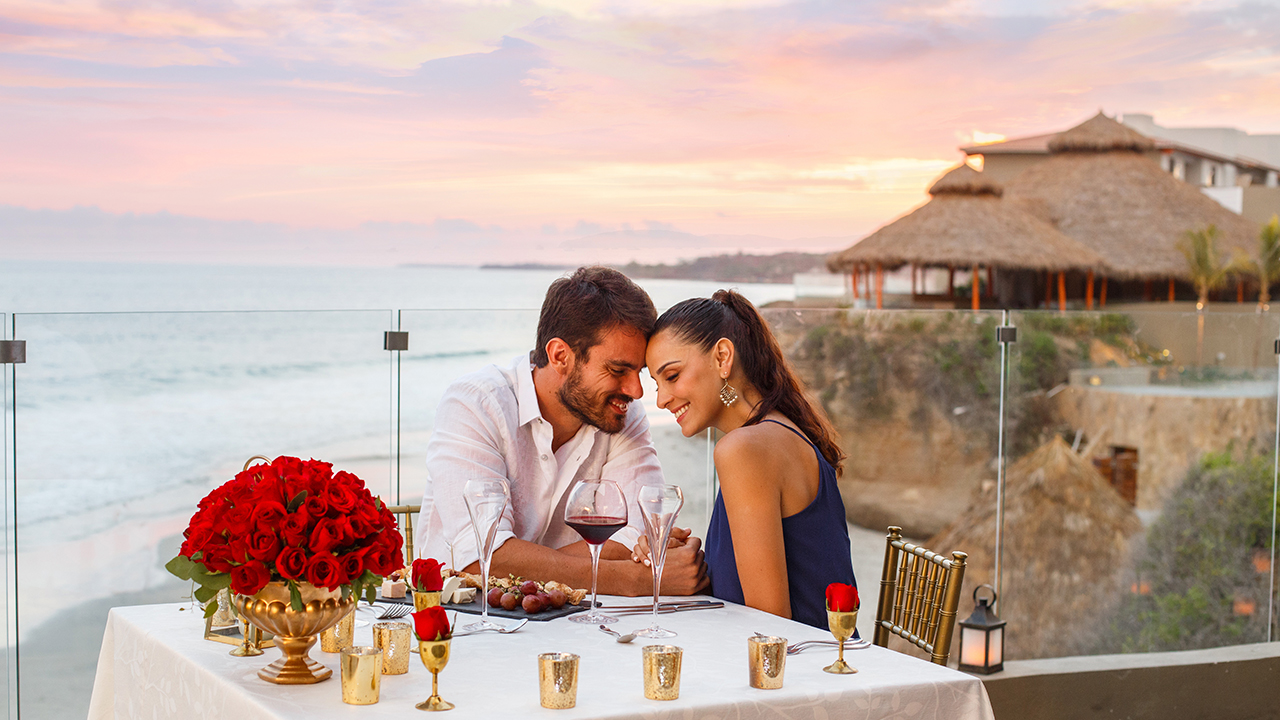 That's right, the very first thing you have to do on your list is choose where you are going to stay. Choose a hotel that offers services and amenities that make you feel comfortable and offer you a romantic experience.
How about staying at the newest hotel in Punta de Mita, Riviera Nayarit? Let me introduce to you Marival Armony, the latest hotel in Punta de Mita. This beautiful hotel offers a premium all-inclusive experience and an exclusive section for adults only so you can enjoy Valentines the best way with your partner.
The adults-only section offers two categories of rooms and suites: Allure and Sierra. The Allure category offers units called Demi Pool. They have direct access to the pool. Literally, you open the sliding door of your room or suite, and in a couple of steps, you are in the pool. This section also has a fire pit in front of a glen and an impressive Parota tree, so you can spend cozy nights with that person you love the most.
Besides that, Armony offers amenities for lovers, such as romantic dinners by the sea and romantic amenities in rooms that will help you surprise your partner even more. Now that you are sure that this is the place for you and your partner, we will talk about the most notable activities and spots for Valentine's Day.
Take a romantic walk in the Marina: Walking with your partner is one of the most beautiful ways to spend time together – and even more so if it's on the beach. When you are in Riviera Nayarit, make sure to visit the Nuevo Vallarta Marina and La Cruz de Huanacaxtle Marina; each has its magic.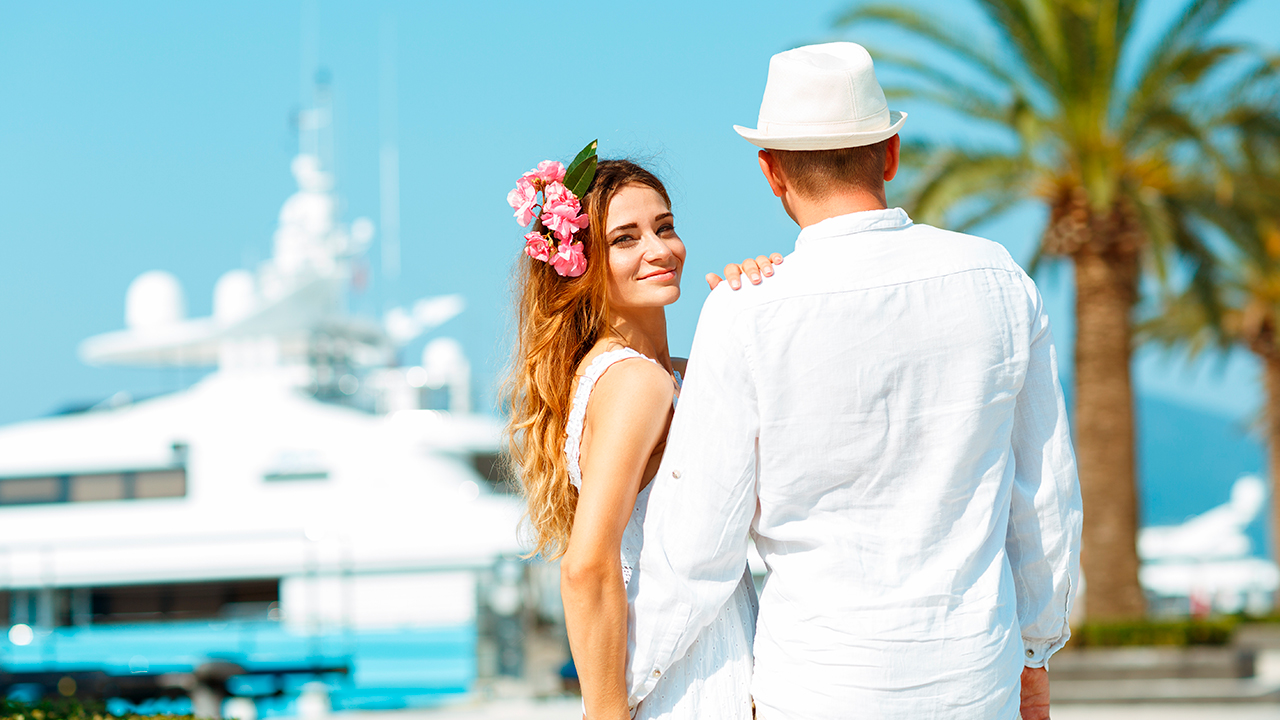 If you choose to take a walk in the Nuevo Vallarta Marina, you can start in front of the pier; and maybe sit in their restaurants and order a glass of wine to toast with your partner. Afterward, you can cross to the beach or walk along the breakwater until you reach the lighthouse to take some photos.
In the La Cruz de Huanacaxtle Marina, you will be able to contemplate the landscape mixed in with some sailboats and yachts anchored along the pier. The place invites you to sit down and enjoy the afternoon in one of the town's restaurants or cafes.
Witness colorful sunsets from the heights: Witness sunsets full of color and different patterns from a rooftop.
One of the places to appreciate these gifts that nature gift us is Insú Sky Bar. There are two locations, one in Nuevo Vallarta and the other in Punta de Mita. Whichever you choose will give you a unique visual show that will make your Valentine's super special.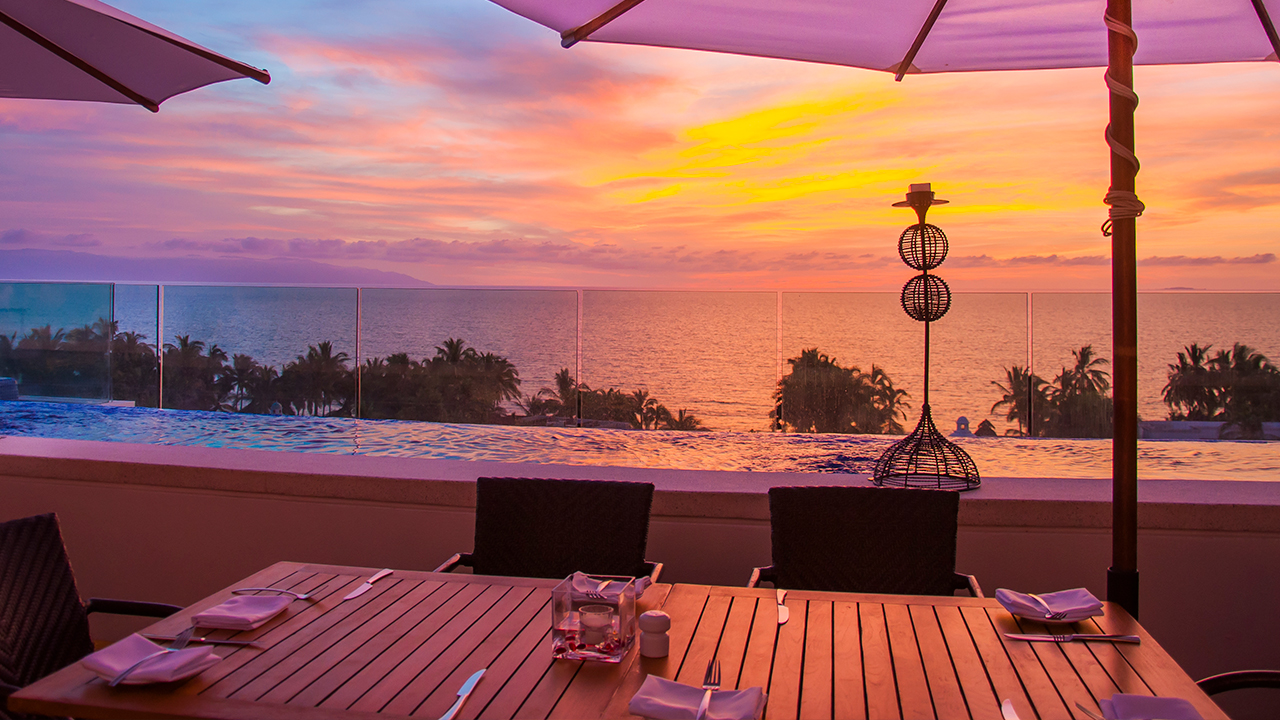 Another option is Divum; it is an exclusive restaurant that offers signature cuisine at the top of Marival Armony. In this adults-only restaurant, you will taste delicate dishes made with fresh ingredients. They also have a wine cellar filled with a selection of worldwide wines; and, you can even choose the pairing menu option.
Paddleboarding as a couple at the beach El Anclote in Punta de Mita: If you prefer more adrenaline and adventure with your partner, this is the activity for you.
Right in Punta de Mita's town is located the beach El Anclote, where you will find several restaurants and offers a wide variety of different services, tours, and water activities such as Paddle Boarding.
This beach is ideal for paddleboarding, thanks to its tranquil waters and the sea's turquoise blue. Once you're finished with the activity, take advantage of the afternoon to walk along the beach with your partner and thus spend a perfect day in Punta de Mita, Riviera Nayarit.
Horseback riding on the beach: Feel like in a fairy tale with your beloved one riding along the beach on horseback while the ocean breeze caresses you.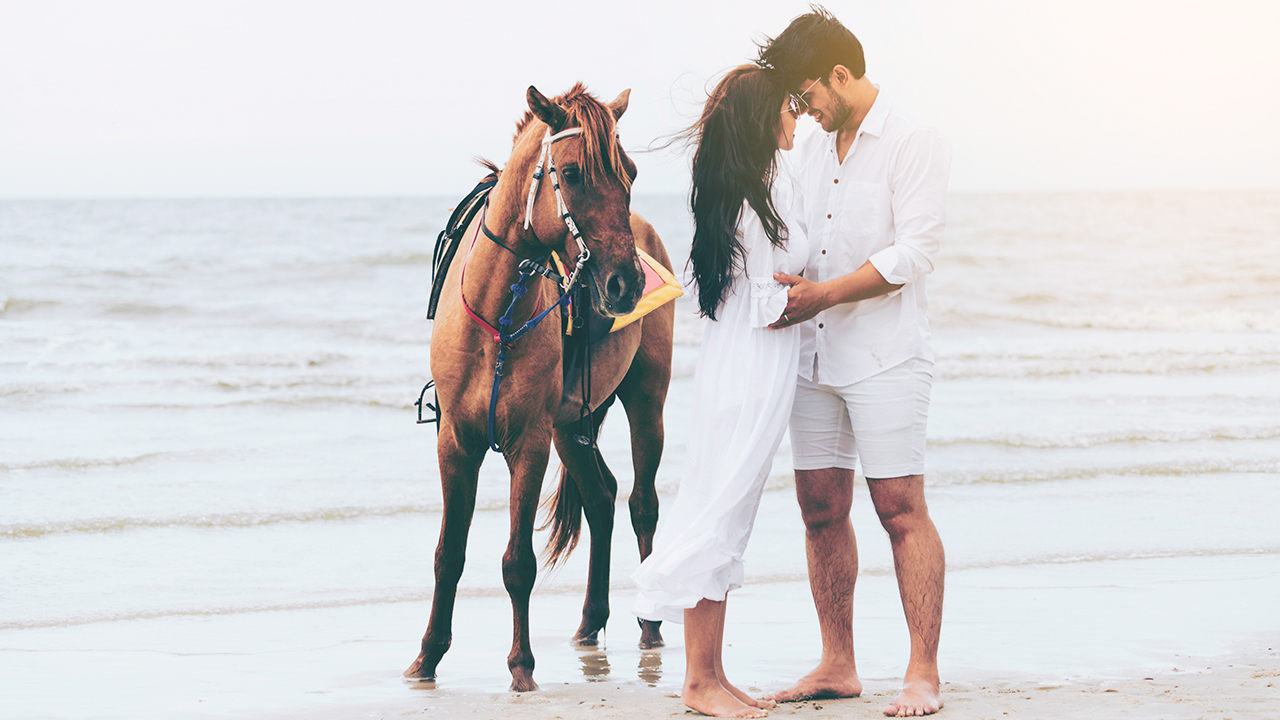 In the fishing village of Bucerias, you can do this activity. Before starting your walk, go around the town and admire its colorful architecture and the crafts that the local people make. Then, begin your horseback riding tour with your partner while enjoying the ocean breeze and listening to the waves crashing on the beach.
Tour to Playa del Amor in the Marietas Islands: What could be more romantic than visiting a beautiful beach in the middle of an island with your partner? This is the Playa del Amor located within the iconic Marietas Islands.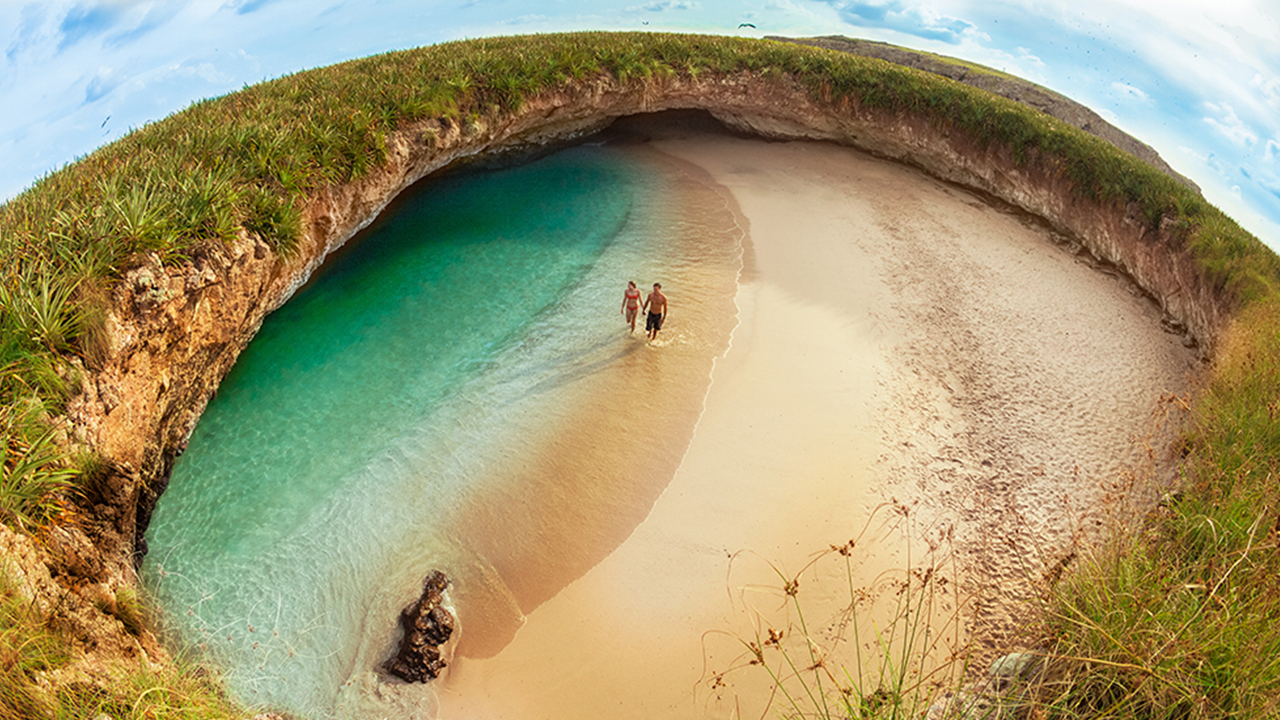 Live with your partner this unique experience of visiting this jewel of the Mexican Pacific in Riviera Nayarit. Different tour companies offer excursions to the Marietas Islands. It is essential to book in advance and make sure the tour goes inside the island. For, the Playa del Amor's access, since it's an ecotourism area, is limited to certain hours, days, and visitors.
Be one of the lucky ones to experience this extraordinary adventure as a couple and treasure great memories. It is certainly an experience that you have to capture, so be sure to get as many photos as possible during your visit. It's worth a thousand!
Valentines in Riviera Nayarit Bonus activity: How about a sunset sailing tour?
You are going to love this bonus activity. Imagine going across the bay aboard a luxurious catamaran-style sailboat with all-inclusive drinks, food, service, and lots of love on board. One of the most recognized tourist companies that offer this activity is called Vallarta Adventures.
Get aboard with your partner and transport yourselves to a sublime and relaxing atmosphere. Witness the greatness of the ocean and admire how the clouds light up with the sunset. Hold your hands and take a moment to enjoy, without saying a word, and let the ocean be the witness of your Valentines in Riviera Nayarit.
You have to sit down and plan with your loved one and decide what activities to do this February in Riviera Nayarit.
Book All-Inclusive resorts in Riviera Nayarit.