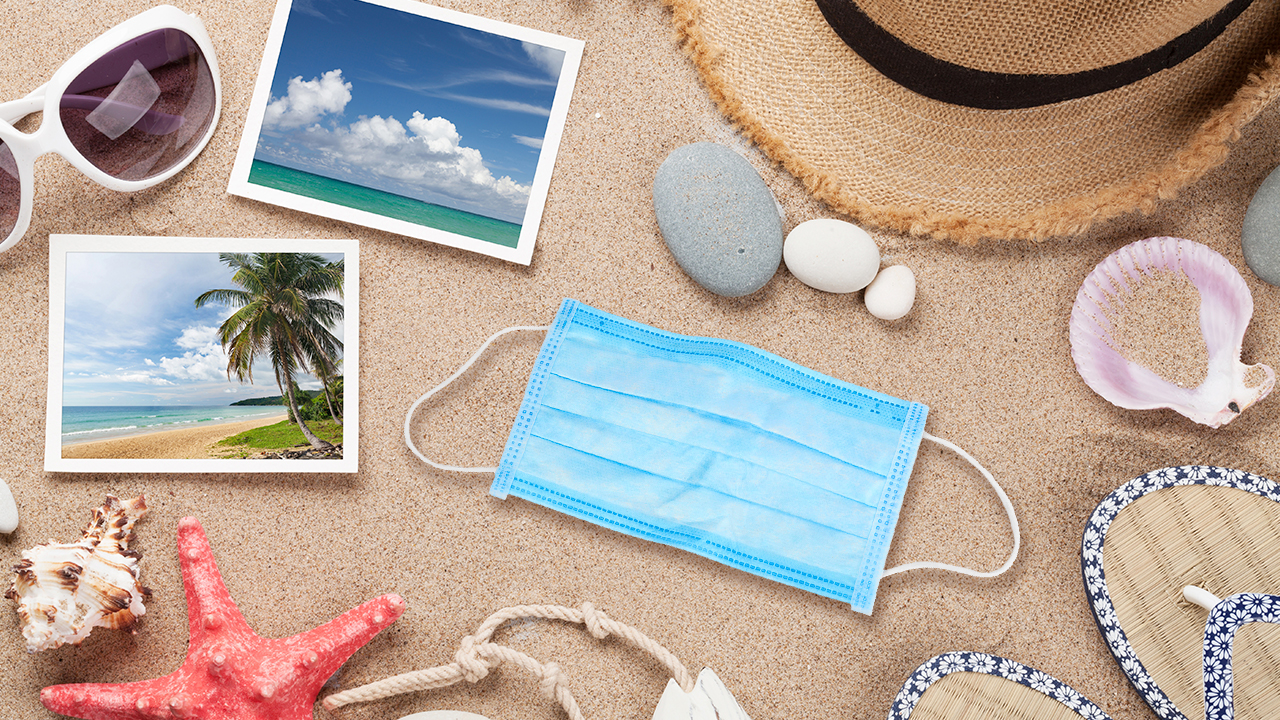 There are certain things we are longing to do, like taking a vacation – and even more so if it's a family vacation on the beach. There are infinite activities to do when you're on vacation, and the following ideas will allow you to enjoy incredible family activities.
If you are planning on taking your family on vacation this year, you definitely have to check out this list of ideas that will help you enjoy the best family vacation on the beach. These ideas, besides being fun, are perfect to help families bond and strengthen family ties.
1. Family adventure tour
Going on a beach vacation goes hand in hand with taking a tour. On your next family beach vacation, you have to enjoy the extraordinary experience of doing one of the different tours that your destination offers. Depending on the destination, the tours that you can take will vary.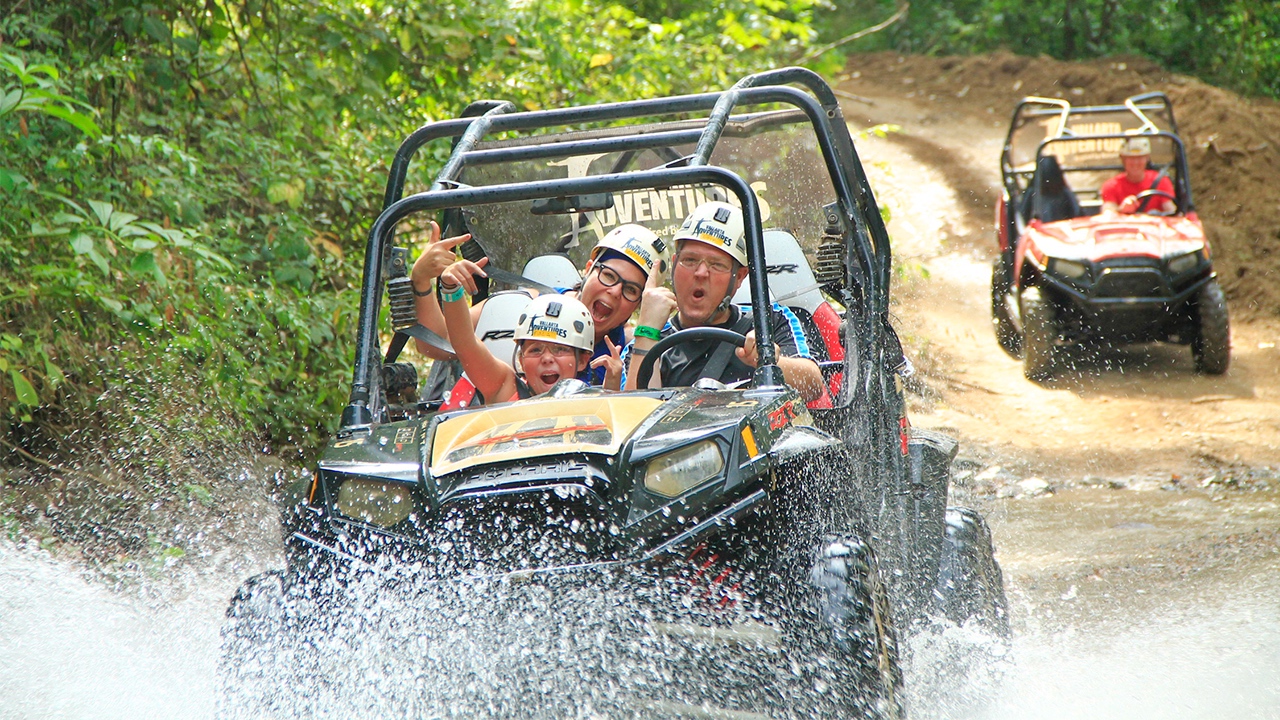 If you choose to visit the beautiful beaches of the Mexican Pacific, whether it's Puerto Vallarta or Riviera Nayarit, you can do activities and tours with your family such as: sailing, diving, attending a real Pirate ship show or Savia by Rhythms of the Night show, ATV tours or Razer, a visit to the Marietas Islands, whale watching, among others.
2. Picnic on the beach
An unusual activity, but one that will undoubtedly leave you with unforgettable memories, is to have a family picnic by the sea. Imagine eating delicious sandwiches and drinking refreshing drinks while sharing stories and enjoying spectacular views of the sea with your family.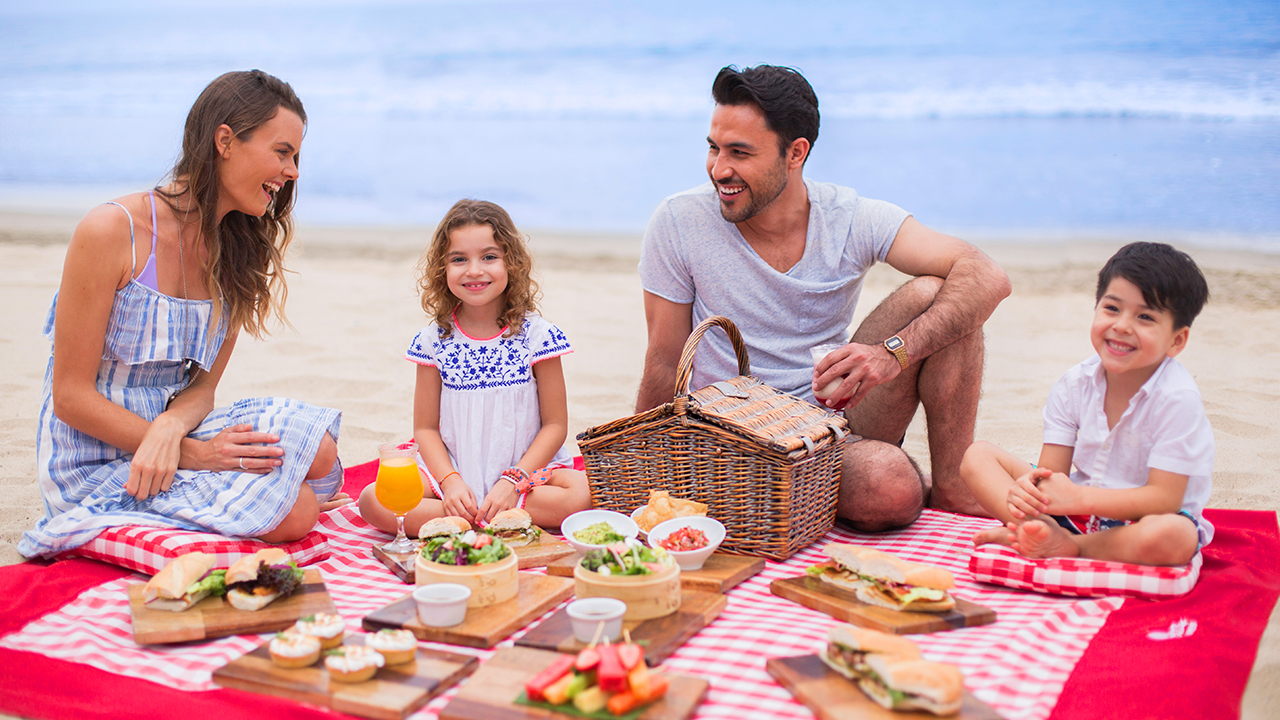 If you want to do this activity with your family, Marival Resorts has the perfect program to make it happen: Family Emotion. This vacation program, in addition to offering amenities for the whole family, includes a personalized picnic, either in the beautiful gardens of the resort or on the beach. An experience few people have the chance to enjoy!
3. Choose a hotel with an activities and entertainment program
That's right, choose a hotel with an extensive activities and entertainment program. Doing so will allow your family to bond even more and in a very fun way during your vacation. There are even some activities that could help you create new friendship ties with other families while on vacation.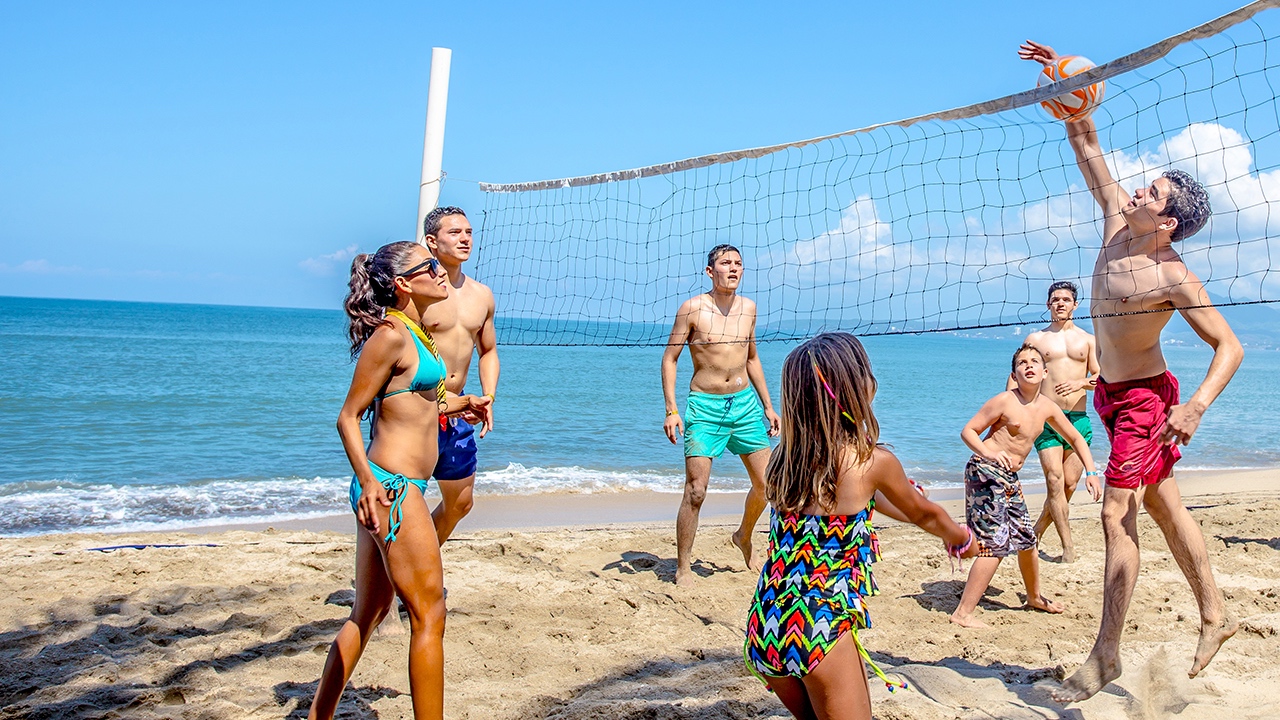 Marival Emotions is a resort where you can enjoy a wide variety of activities and entertainment throughout the day such as beach volleyball, water sports, foosball, pool tables, board games, biking, etc. Additionally, it has a specialized activities team, a nightclub within the resort and a theater that offers different nightly family shows.
4. Discover the surrounding area by bicycle
As mentioned previously, choose a hotel that offers activities and entertainment that are included in your reservation – thus the importance of staying in a quality all inclusive hotel. That being said, Marival Emotions and Marival Distinct offer activities that are included such as bicycle loans so that you can explore the surroundings during your vacation with your family.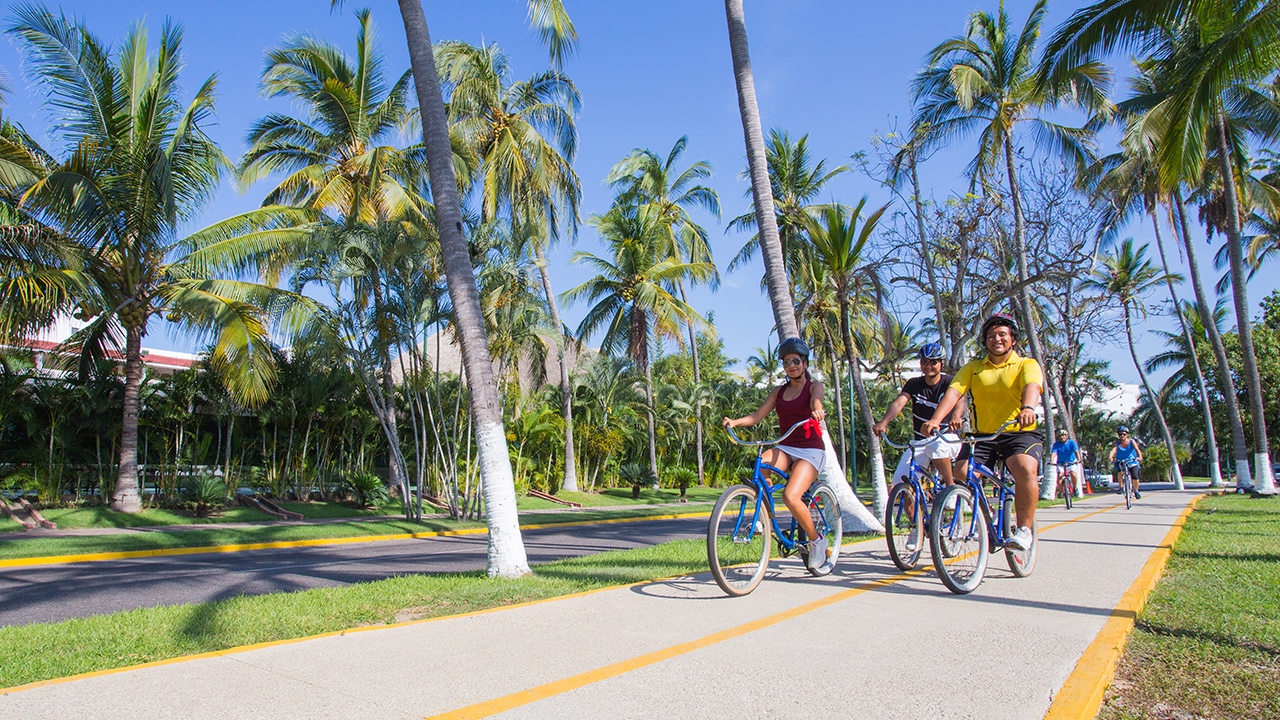 Venture out to discover the surrounding area with your family in a fun and safe way, because if you choose Nuevo Vallarta, you can do this on its bike path that goes from the south hotel area to the Flamingos residential area. You can go on your own or on a guided tour with the Marival activities team.
5. Take a City Tour
When you visit a new place, you want to discover and get to know as many places as possible, right? That is why exploring and discovering the city –or doing a "City Tour"– is an activity you definitely have to do as a family.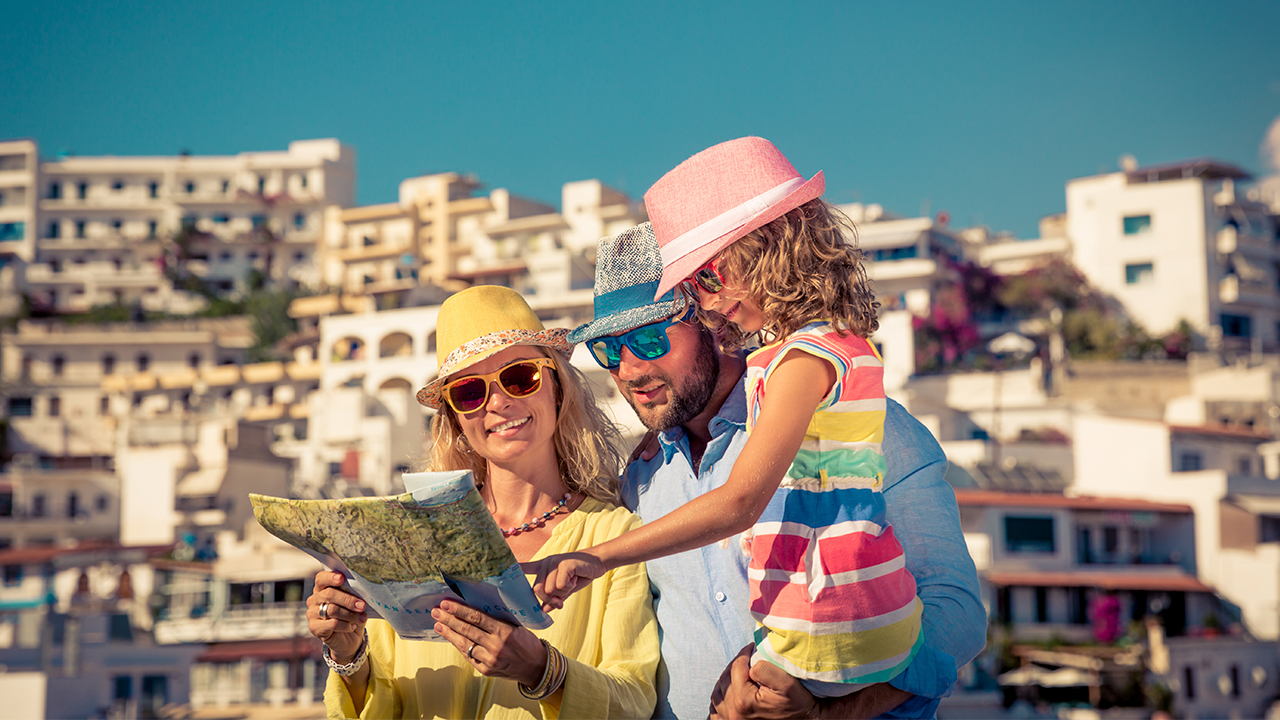 There are tour companies that offer guided City Tours, but I think that the dynamics that come into play when making an itinerary yourself of the places you all want to visit and the areas you want to get know as a family is much better, since it is a unique opportunity to connect and share ideas.
So prepare your camera to capture the best memories, and if you follow this list, you will be sure to enjoy the best family vacation on the beach.
We invite you to book at Marival Resorts, the best family resorts in Riviera Nayarit.