I invite you to discover Riviera Nayarit best beaches, a coastline with 160 kilometers in length. It extends from Nuevo Vallarta to San Blas, Mexico.
Although many of the beaches of Nayarit have been visited for many years by Mexican families and many foreign tourists, it was merely a few years ago that this coastline was unified as a tourist region to begin promoting it as Riviera Nayarit. Since then, its popularity has grown exponentially to become one of the most visited tourist regions of Mexico. Here is a selection of the Riviera Nayarit best beaches.
 NUEVO VALLARTA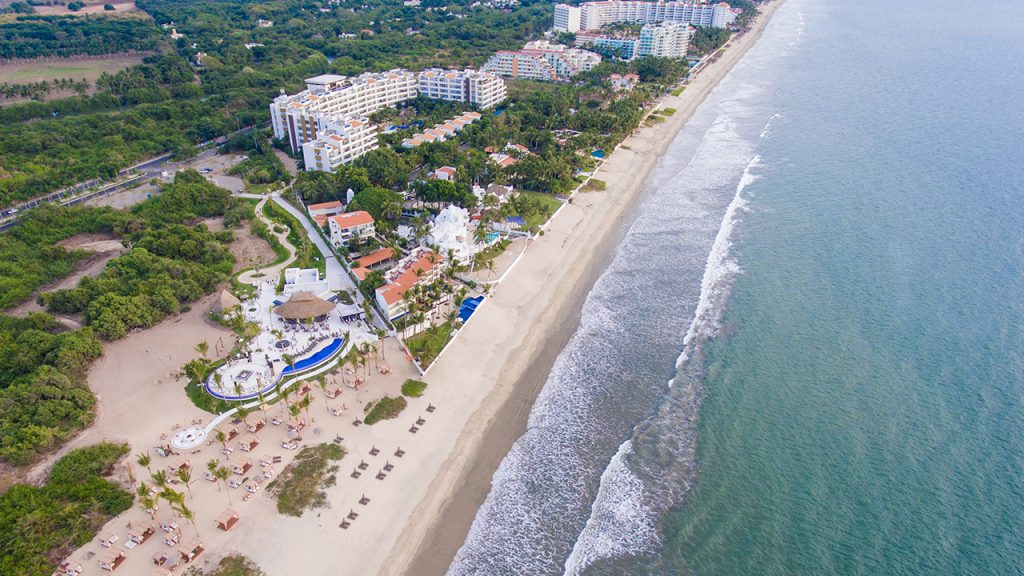 Nuevo Vallarta emerged just over 30 years ago as the first luxury destination in Riviera Nayarit. Today, it is the fastest-growing residential and tourist development in the region. This is no coincidence. For the tranquility of its waves, its lengthy beach is ideal for fun by the whole family. It also has blue flag certification.
It is also an ideal location for weddings or just for a quiet walk with the incredible sunsets of Banderas Bay as their background. In addition, a few meters from the sea you will find hotels, holiday residences, restaurants, shopping centers, cycle paths, water parks, golf courses and a marina. The best way to enjoy this paradise is at Mozzamare beach club.
BUCERIAS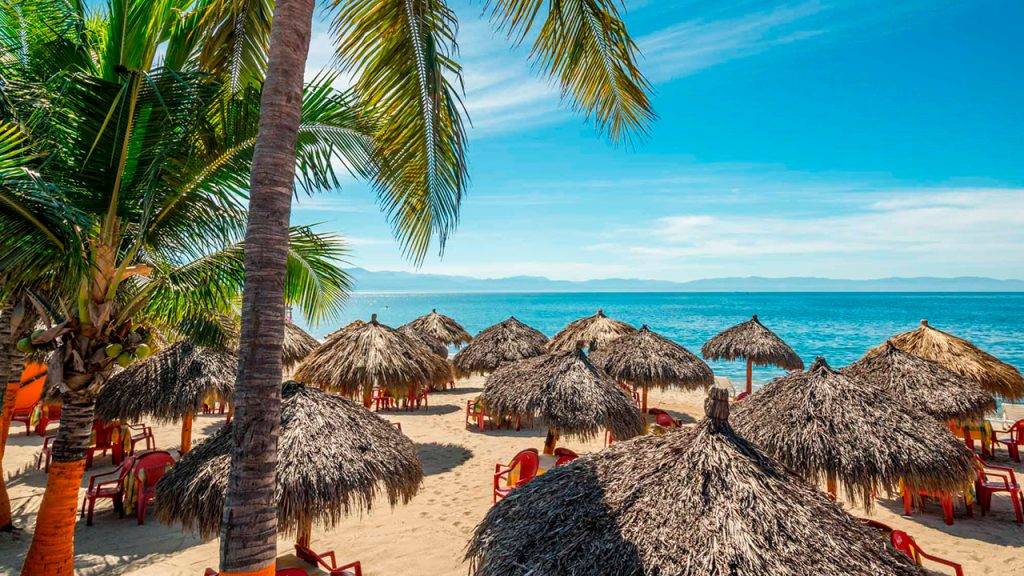 Bucerias is a picturesque town that still has that fishing village air, where the local people are extremely friendly and helpful. There, you can walk through its main square, art galleries, craft and souvenir stalls, all within walking distance from the beach. Aligned in front of the sea, there are multiple restaurants where you will enjoy fresh fish and seafood prepared to taste with your feet literally stepping on the sand.
On its long beach children can run, build sandcastles, play with a ball and swim in the sea. At night, the atmosphere becomes bohemian. Live music from genres such as rock and jazz comes out of the bars inviting tourists to come in and dance with a refreshing drink at hand.
PUNTA DE MITA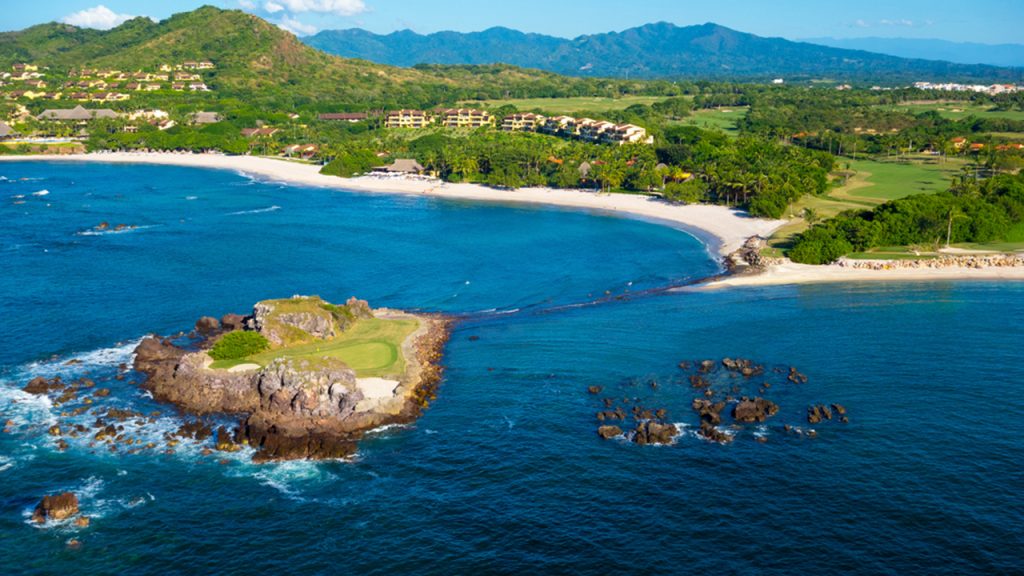 Punta de Mita is one of the most exclusive destinations in Riviera Nayarit. On its beautiful beach you can relax, surf the waters on a paddleboard or kayak and practice sport fishing. Another beautiful beach there is Destiladeras. Enjoy its 5 kilometers of beach with golden sand and the beautiful blue sea.
If you want to enjoy the beautiful beach of Destiladeras with full comfort and the best service, visit Marival Armony Luxury Resort & Suites, whose luxury facilities merge harmoniously with the natural environment. Its facilities include 5 pools, a la carte gourmet restaurants and a buffet with live cooking stations, beautiful gardens and spectacular views of Banderas Bay.
PLAYA DEL AMOR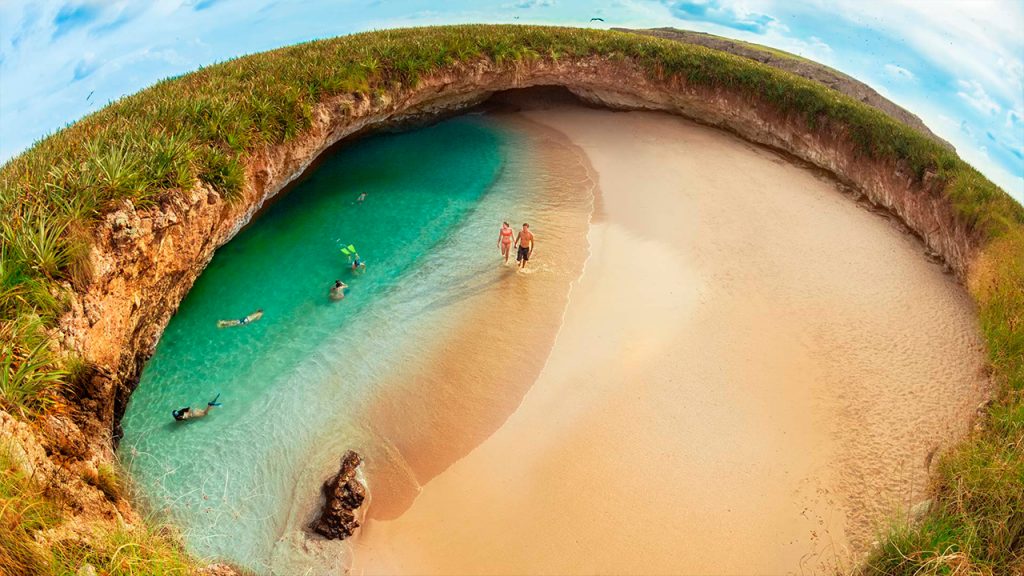 Who hasn't seen that zenith photo of a beach that hides inside a crater? Undoubtedly, this small beach hidden within the Marietas Islands has become the most famous in Riviera Nayarit. Being on an island, it can only be reached by boat and accessed by swimming in the sea through a cave. Quite an adventure!
Once inside, the clarity of its water is also amazing. Being a Natural Protected Area, the number of visitors per day is limited to 116 people, so if you want to visit this wonderful beach, you must book with a licensed tour company well in advance. The area surrounding the Marietas Islands is also worth visiting for snorkeling and diving.
LITIBU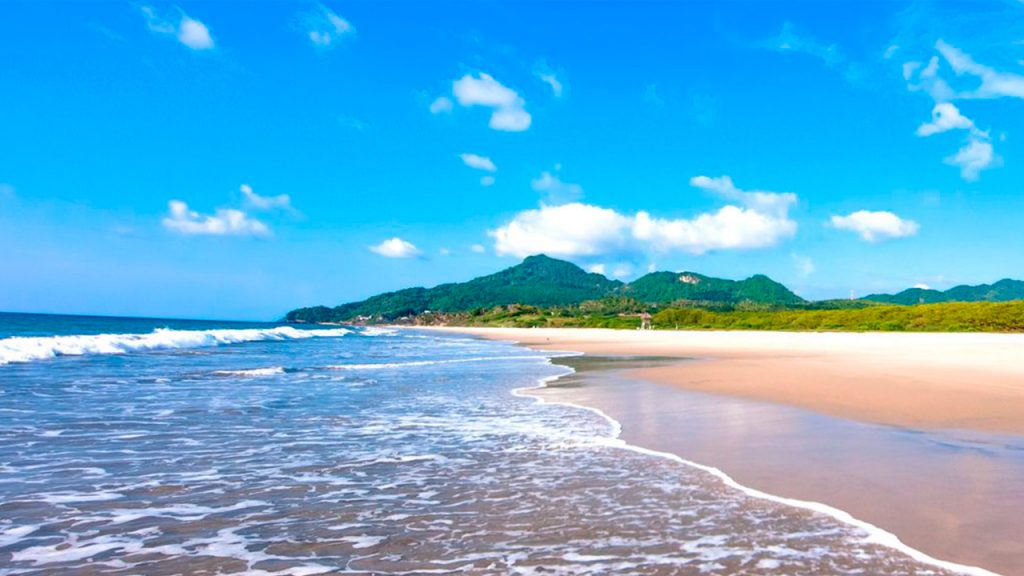 This beach is still a secret of the locals. The first thing that calls attention when you arrive to Litibu is the intense blue waters. Because it is a semi-virgin beach, it is extremely quiet. Along its two kilometers of beach there are a few residences, apartments, restaurants and a golf course.
When touring Litibu and its neighboring beaches, you will have the feeling of being in a recently discovered place. In fact, it is like that since the real estate development does not yet detonate in this micro destination. That makes Litibu the perfect beach to find peace. To swim you have to look for the ideal point because part of its coastline is rocky.
 SAN FRANCISCO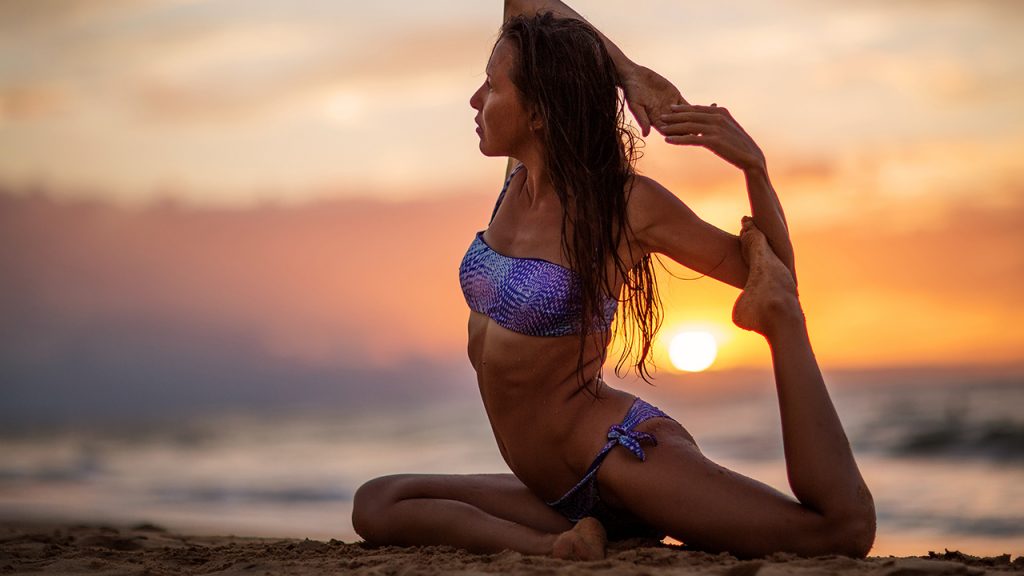 San Francisco, better known as San Pancho, could well be considered the cultural capital of Riviera Nayarit. For many years, the community that inhabits this small town has organized itself to offer workshops and cultural activities for children, music and artistic festivals on the seashore, among other community initiatives that are now consolidated.
Today, the San Pancho Music Festival, the International Collective Art Festival and the Children's Circus are an annual tradition. Attend and enjoy the scenery of a picturesque village and a large and beautiful beach. This synergy and the large number of artists, yogis and lovers of the wellness lifestyle who have settled in this peaceful place give San Pancho a cultural and bohemian touch.
 RINCON DE GUAYABITOS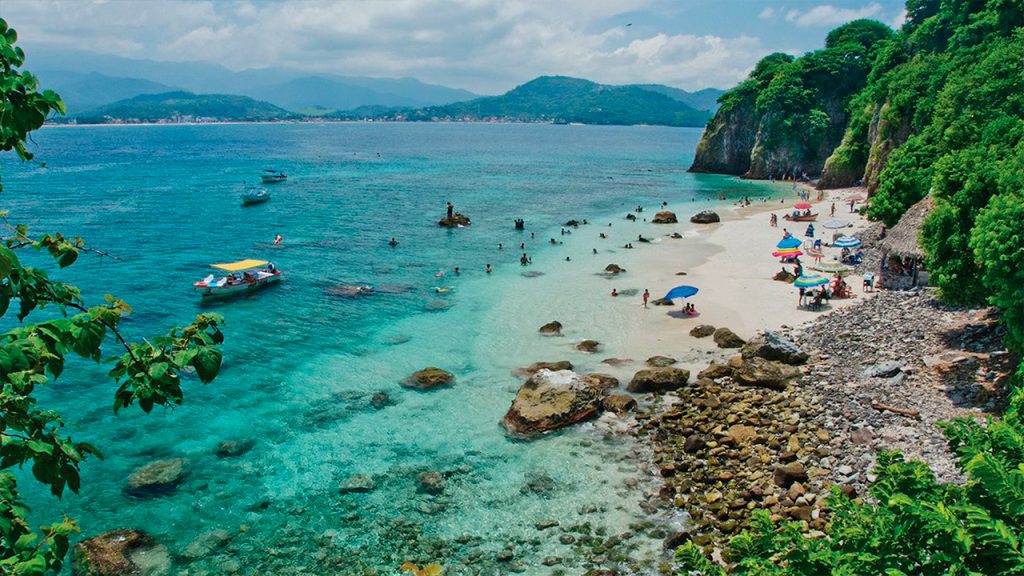 Rincon de Guayabitos is the family destination par excellence. Its two-kilometer-long beach has a very calm sea that allows safe swimming for children and adults. It is common to see Mexican families spending the day on the sand and their children playing around. There are also vendors of grilled fish, cold coconuts, donuts, ice cream and other delicious cravings.
A short distance away are Coral and Cangrejo Islands. You can be taken there from Guayabitos beach in a glass bottom boat so that you can watch the marine fauna during the trip. Once on the islands, you can swim and snorkel in its turquoise waters.
CHACALA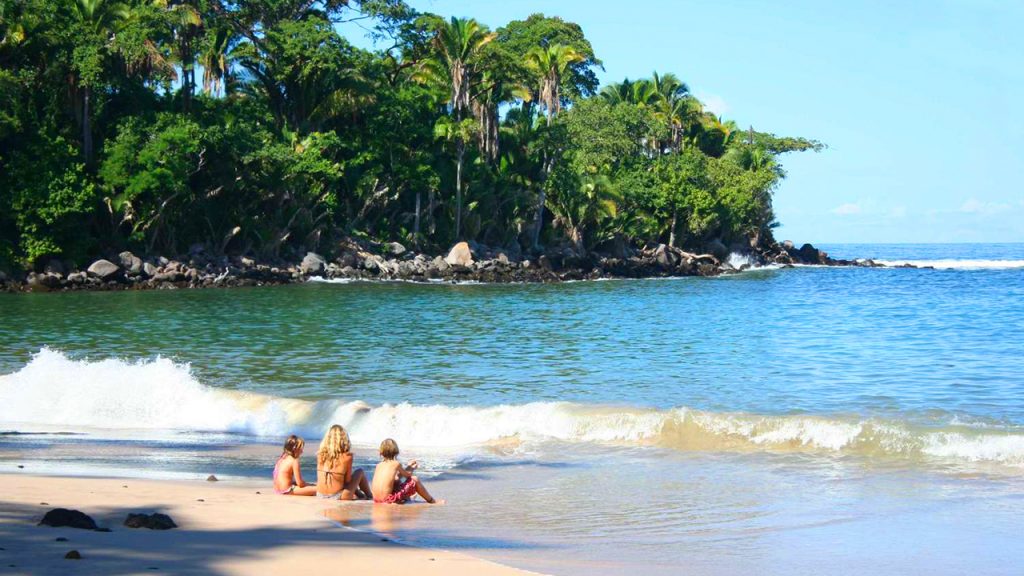 Chacala is a small gem of Riviera Nayarit. Throughout its beautiful bay there are several palapa restaurants offering fresh fish and seafood. One of the specialties of this place is the zarandeado fish, which is cooked with a special marinade over wood embers.
At the northern end of its bay there are petroglyphs, which are figures engraved on the stones dating back hundreds of years. The nearby beaches are: Las Cuevas, which is characterized by a strong swell; Chacalilla, with calmer waters; and La Caleta, ideal for surfers. In addition to boutique hotels with spa services, here you can stay in one of the houses of the inhabitants that are rented to tourists.
I consider these to be the Riviera Nayarit best beaches, but there are some others I like. Come and discover yours!