At the northern end of Banderas Bay lays Punta de Mita, a peninsula where the most luxurious residences and hotels in Riviera Nayarit are to be found.
Businessmen like Bill Gates and many other Silicon Valley magnates have residences there. Celebrities such as Jennifer Aniston, Demi Moore and the Kardashians have stayed in some of the most luxurious vacation residences of this heavenly Mexican destination. In recent years, Punta de Mita has established itself as one of the favorite restful hideaways for the rich and famous on the coast of Mexico.
But it has not always been so. Just 30 years ago, Punta de Mita was a fishing village, whose humble homes dotted the area. At first, some billionaires found in the lush thicket of its vegetation the perfect hideaway location for their beach mansions. Then, the most luxurious hotel chains in the world set their sights on the region and, understanding its potential, they build their resorts there.
NATURAL WONDERS IN PUNTA DE MITA
Thus, the region was eventually filled with luxury hotels, sumptuous villas, tourist services and restaurants. It is currently one of the areas with the highest real estate value in the whole bay. This is no coincidence. In the peninsula, you will find some of the most beautiful beaches of Banderas Bay, such as Punta de Mita and Destiladeras. Also, the Marietas Islands are only a few kilometers away with their famous "hidden beach", an icon of Riviera Nayarit.
Also nearby, between Punta de Mita and Sayulita, you will find Cerro del Mono. This hill is visited by sporty people who run cross-country or have a love of hiking; they find a spectacular landscape once they reach the top. From there you can see Punta de Mita, and I mean literally its entire extension; from that elevation the whole arm of firm land that forms the peninsula is perfectly distinguished.
TOURS AND ACTIVITIES FOR THE WHOLE FAMILY
Another reason why Punta de Mita has gained in popularity is because of its golf courses. The Punta Mita Pacifico golf course, designed by Jack Nicklaus, is considered the most impressive of all the courses in Mexico. It has a hole known as the "whale tail" given that its green is located on a small island in the Pacific Ocean. Moreover, there is the Punta Mita Bahia golf course –also designed by Jack Nicklaus– with five oceanfront holes and two more with ocean views, and the Litibú golf course, designed by Greg Norman.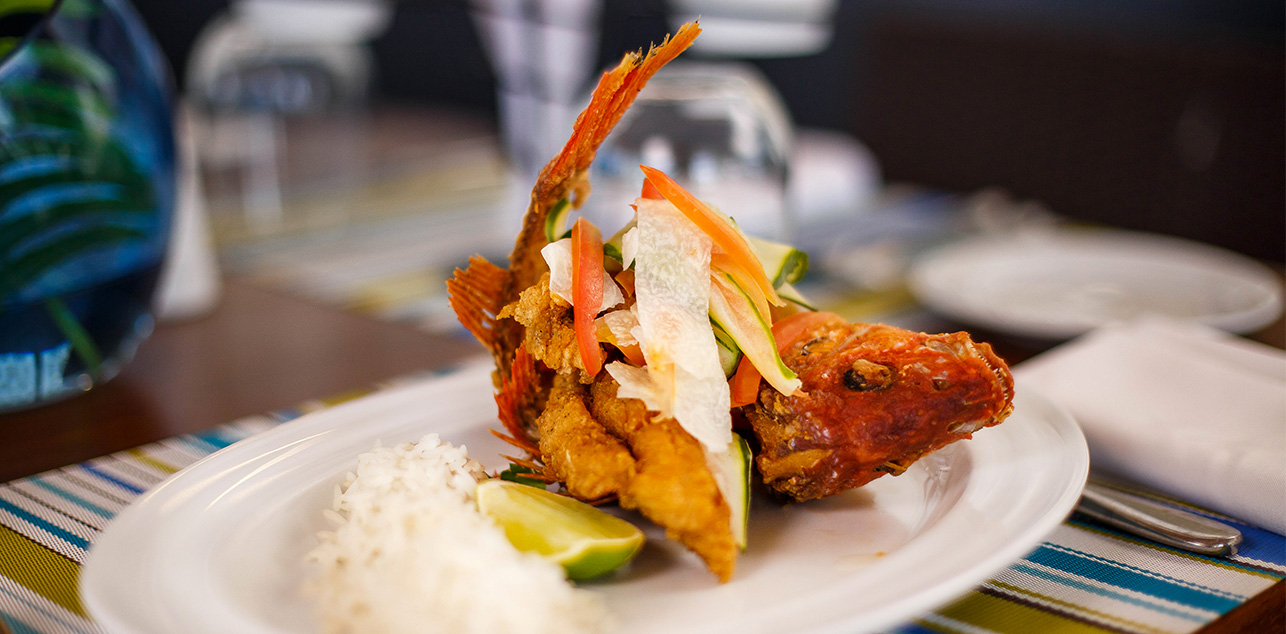 In addition, in Punta de Mita there are already several companies that offer tours, activities and entertainment for tourists. One of the oldest in the area is Mita Adventures, a small family company that offers hikes, mountain bike rides, surf lessons, yoga, paddle boarding, snorkeling and fishing tours.
An excellent spot to try freshly caught fish and seafood is El Anclote beach, where there are multiple restaurants lined up in front of the sea. You will literally have your feet in the sand while you enjoy all the typical dishes of the Mexican Pacific coast. If you want to try a more elaborate cuisine in more sophisticated environments, visit the restaurants at Marival Armony Luxury Resort & Suites.
WHAT'S NEW AT PUNTA DE MITA
This new Marival Resorts hotel now offers many more accommodation options in Punta de Mita. The rooms and suites are a fusion of luxury and comfort decorated to perfectly integrate with the surrounding environment. Every detail was created in harmony with nature. The lagoon-style infinity pool will allow you to see the horizon with the Marietas Islands in the background. It also has four other pools, five Jacuzzis and 281 meters of beachfront. With privileged views, its event Palapa, located on top of a small cliff, is an excellent location for weddings.
All its restaurants are open to the public and offer international cuisine of the highest level. From à la carte menu restaurants such as Essence, which serves international food and many options to satisfy all tastes and food requirements, to restaurants with a varied and delicious buffet like La Brise, which boasts the best views of the bay as well as live cuisine stations where different types of gourmet specialties are prepared.
Marival Armony also has a wonderful spa, which offers relaxing experiences, body treatments, facials, massages, manicures and pedicures. With the arrival of this family resort, Punta de Mita now offers a better variety of excellent gourmet restaurants and first class relaxation services.
Whether you stay at a luxury all inclusive hotel such as Marival Armony Luxury Resort & Suites or just want to spend the day, Punta de Mita is an excellent destination for entertaining the whole family or to come rest in.