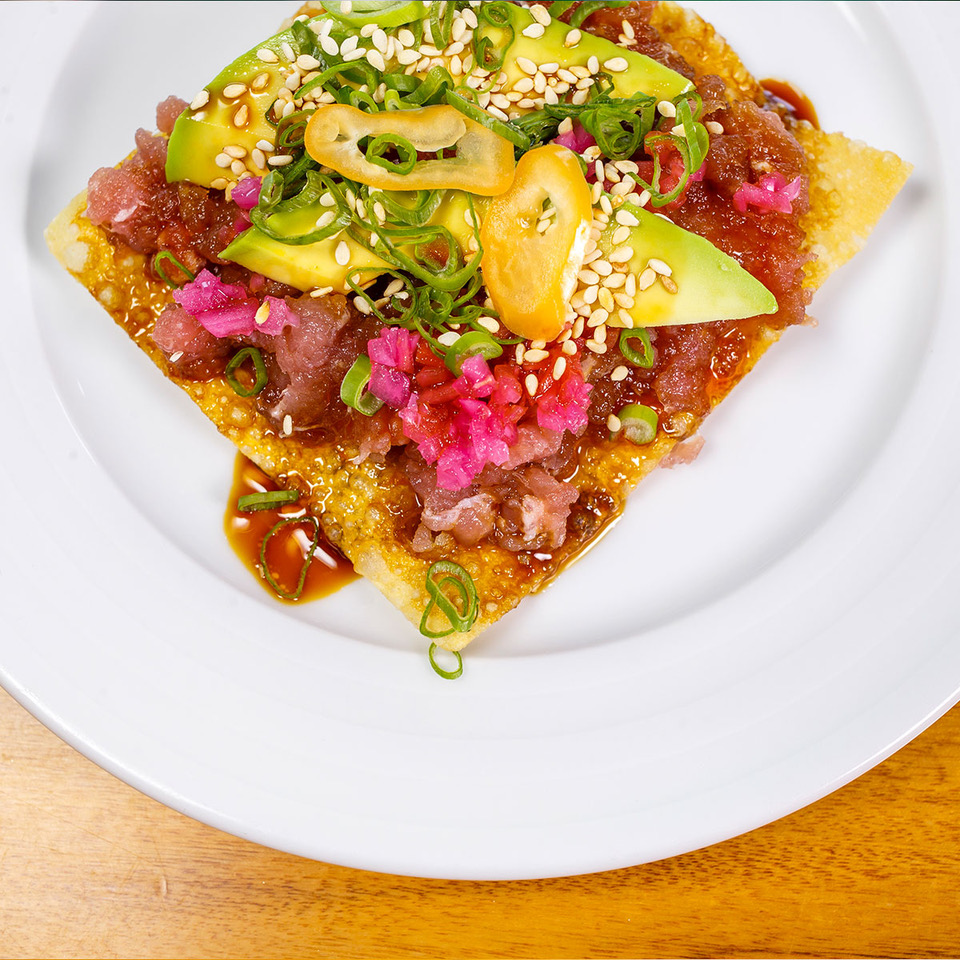 At Nicksan, you'll find the most exquisite fusion of Japanese food with Mexican touches, made with fresh ingredients and true oriental tradition. It's a true gastronomic fantasy that you will taste at the Restaurant Week 2020
The Mexican Independence celebration begins with the Restaurant Week 2020 by Vallarta Lifestyles in an exquisite way. In this 16th edition of this gastronomic festival, 49 restaurants from Puerto Vallarta and Riviera Nayarit are participating. Nicksan indeed joins this celebration by offering a menu specially designed for this anticipated event.
Foodies and people who appreciate the art of food await this gastronomic festival every year. It is an excellent opportunity to taste unique creations in a three-course menu –appetizer, main course, and dessert – from the best restaurants in Puerto Vallarta and Riviera Nayarit. And at a great price!
This year Nicksan is participating in the Festival with a three-course menu that features dishes with marinated fish and Sambal shrimp, some dishes slightly spiced up, and desserts that will sweeten your day. If this doesn't whet your appetite, let me share with you the complete menu to convince you to make a reservation to enjoy this special menu for only $399 MXN.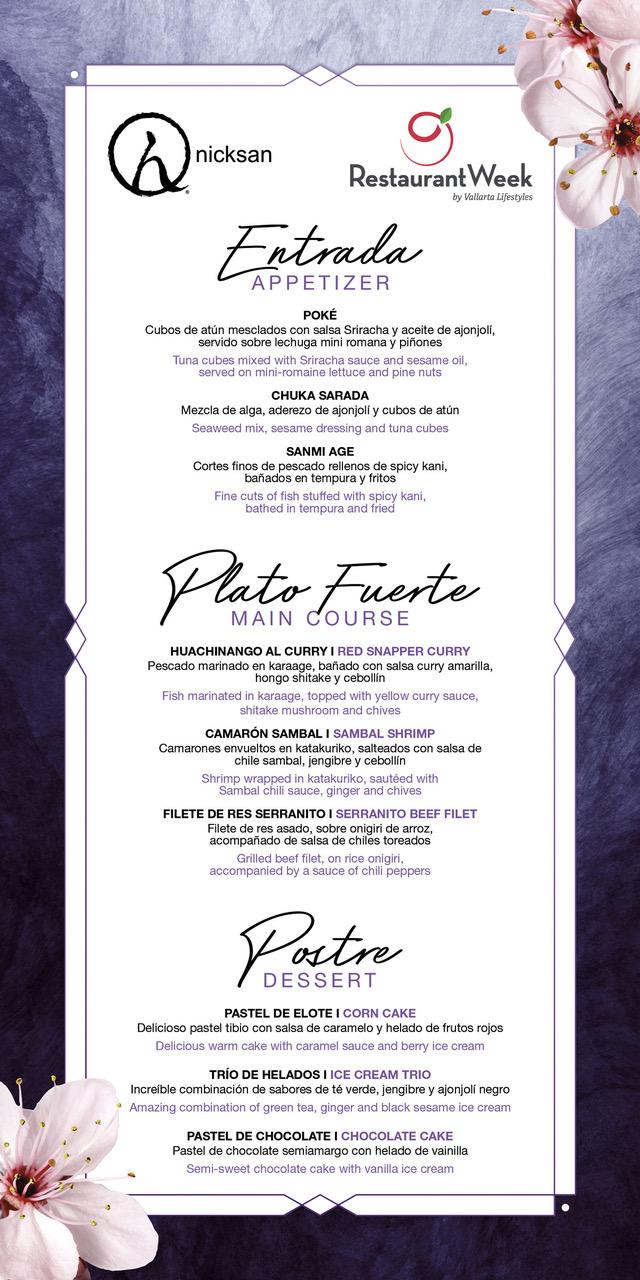 Enjoy this gastronomic event full of delicious flavors, exquisite fusions, fresh ingredients, and a talented team that prepares each dish with all the passion at the Restaurant Week 2020 from September 15, 2020 to October 10, 2020 in 49 of the best restaurants in Puerto Vallarta and Riviera Nayarit. Allow all your senses to take a gastronomic journey with this true culinary masterpiece included at Nicksan. We'll be waiting for you!
Make your reservation at 322 297 2464 or in OpenTable
The hours for lunch and dinner are form 2:00 pm to 11:00 pm
Nicksan is located in Residences Plaza: Paseo Cocoteros No. 53, Nuevo Vallarta