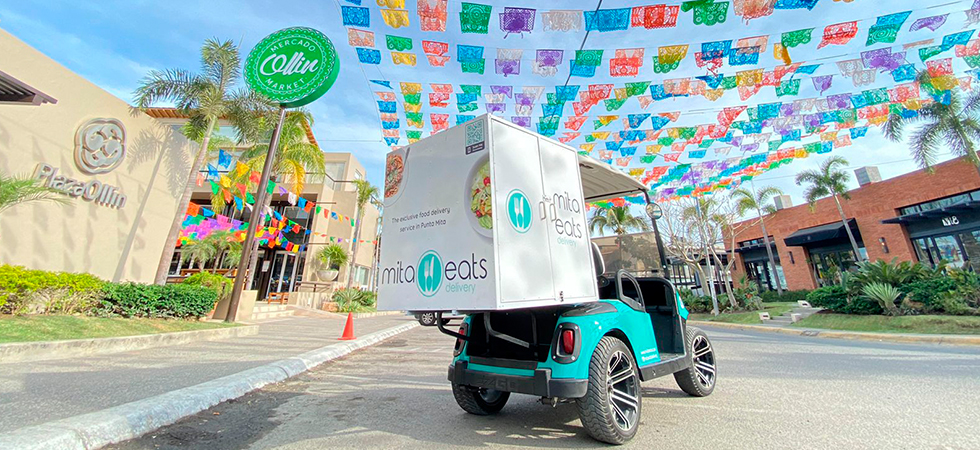 Finally,
food delivery near me
at
Punta de Mita
! This
food delivery app
is called
Mita Eats
, and we are going to tell you everything about it.
Suppose you are living here, or just on vacation, or seasonally in Punta de Mita. In that case, you will know that up until recently, no food delivery service brought together different restaurant options. And Punta de Mita is a beautiful and exclusive place with an incredible gastronomic variety. Here, you can find anything from signature cuisine to the delicious traditional food of the region. The food-delivery app we will tell you about brings all this variety directly to your doorsteps.
Mita Eats is the only online food-delivery service in Punta de Mita. You can use its website or the app, which is available for download on both App Store and Google Play. The process to place an order is very simple:
1.- Whether you enter through the website or the app, the first step is to select one restaurant from various restaurants available.
2.- Once you choose the restaurant, you can access the menu to select the dishes you want to order.
3.- When you're done selecting, just choose whether you want to receive the order at home or pick it up. Then, choose the payment method: online or upon reception of the order. And that's it; you only need to wait for your meal to arrive.
As you can see, it is a very friendly app, easy to use, and a great option to make the most of your time in Punta de Mita.
Here are some tips to get the best out of your app:
Tip 1: Twice a month, Mita Eats names one of its affiliated restaurants, "Restaurant of the week." They share exclusive promotions from this selected restaurant throughout the said week, applicable when ordering through the app. So, we suggest you follow them on Facebook and Instagram to stay up to date.
Tip 2: They are open suggestions. If there is a restaurant that you would like to be on the list or if you have a food business and you would like to be part of Mita Eats, you can contact them on WhatsApp 3223072534 or send an email to [email protected].
Tip 3: You can order food from different establishments as long as you do it in separate orders.
Now you know that there is a food delivery service nearby. We are so happy to hear about it, but most of all, we are incredibly delighted to share it with you, and we hope this information can be helpful to you.