Find Love in Riviera Nayarit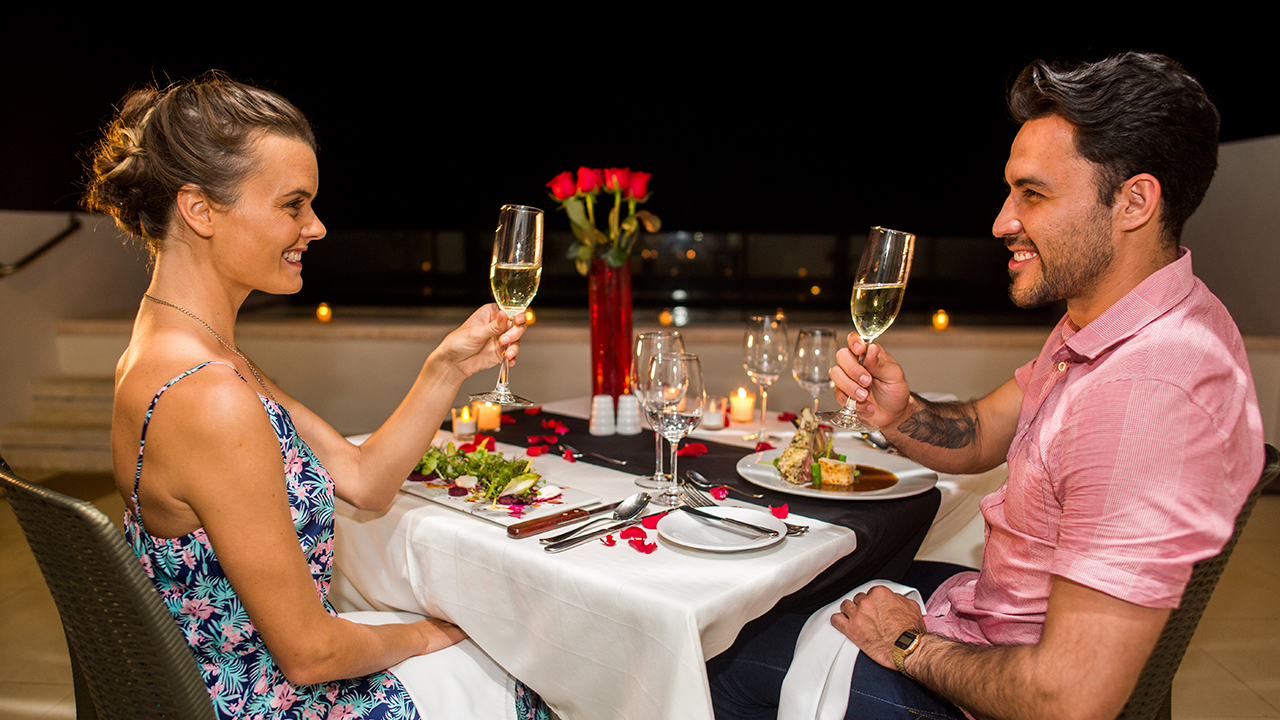 Riviera Nayarit, the perfect paradise to begin your magical love story
Plenty of people find love in Riviera Nayarit. The biggest love story of all is the one that is unexpected. The one you never saw coming nor was looking for. But sometimes you find love when you least expect, especially in a place you least expect it. You go to a resort to spend time with your family and friends but then something magical happens. Two strangers meet and serendipity ensues. Did you find love or did love find you?
Marival® Resorts has had many successful love stories that ended in people from different parts of the world meeting their soulmates and many resulting in marriages. But what is more impressive is the large amount of lifelong friendships and communities that started here. Families return year after year to see other families who have now become their vacation family.
Find love or let love find you in Riviera Nayarit

February has been deemed the month of love due to the famous Valentine's Day celebrations. There's never a better time than this month to experience the magic of this Mexican pacific paradise. With more options of accommodations, you will find the perfect fit. Whether you're traveling with a partner, family or group of friends.
One of the most recent love stories began at one of the pool bars. Their undeniable chemistry made them the perfect couple. Both vacationing each year at the place that started it all, Marival® Emotions. After a few years of doing this, they got engaged and had their magical wedding ceremony in the same place their love began, Marival® Emotions.
Valentine's Day Kind of Love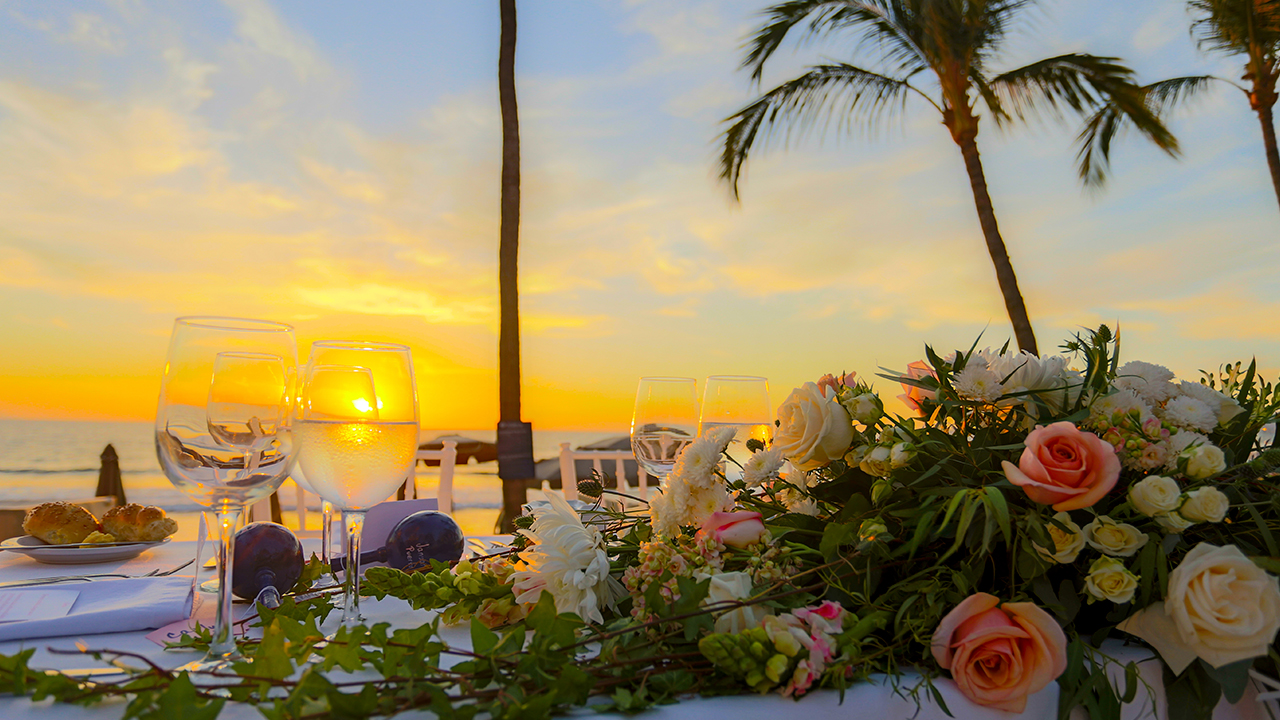 Adult-Only Couple's Getaway
Looking to spend more than one day celebrating your love? Then take valentine's to the next level with a couple's getaway in an all inclusive resort. You will truly love spending some intimate alone time in an adult-only Suite with a pool and area for adults only at Marival® Armony. Spend some quality time together in the adult-only Suite which has a bathtub neatly nestled inside each Suite. Revel in the greenery and fresh air while on your furnished private terrace facing a beautiful glen. The suite is perfectly designed with a treadmill, minibar and double vanity to name a few of its amenities.
Beachfront Romantic Dinner
Looking to say I love you with the most beautiful sunset backdrop while listening to the sounds of the ocean? Well, Mozzamare is the perfect place to celebrate Valentine's Day by the beach at sunset. After the sun sets, picture sitting by the fire pit under the stars sharing stories and memories with each other. Wow, your loved one with this romantic and intimate setting. Then end the night with a surprise of your choice from the kitchen.
Extravaganza Experience Program
Imagine a romantic dinner by the pool on your private rooftop terrace where a personal chef prepares your meal in your fully-equipped penthouse kitchen. Marival® Distinct is proud to present its extravaganza experience program. It offers the options of personalizing your experience with an exquisite meal and décor of your choice. Do you want roses, chocolate-covered strawberries or even champagne? Say no more. This is the program for that.  The perfect romantic dinner for the one you love the most, with the things they love the most. High-class personalized service like you've never experienced before.
What's your love story?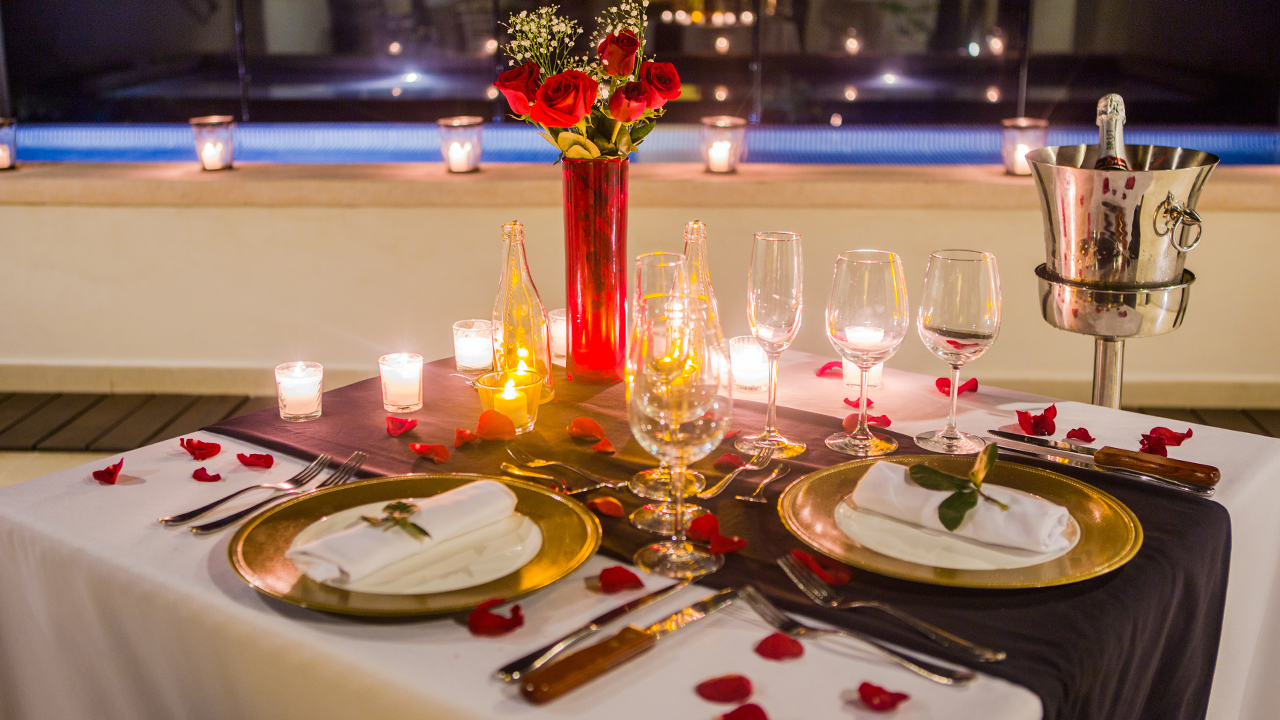 Everyone loves a good love story, so don't be shy, tell me yours! Marival® prides itself in surpassing the expectations of all its guests. For that reason, guests have become a huge part of the Marival family. This 2020, even after Valentine's Day, take the opportunity to explore the beauty and warmth the Marival®  family offers. You never know, the love of your life or next best friend could be vacationing at the very same time as you! Welcome to the place where everyone wants to return to.